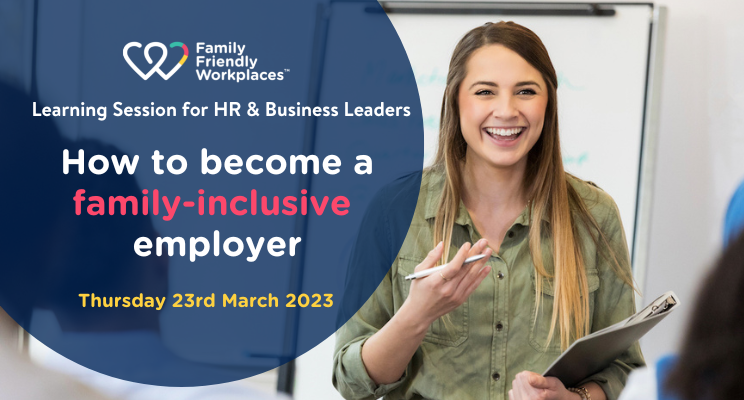 Education Session (online webinar)

How to become a family-inclusive employer?
To support Australian employers understand how to become a more family-friendly workplace, we offer free webinars throughout the year. These online education sessions deepen employers' understanding, knowledge and capability on how to be a family-inclusive employer.
The change that occurs when an employer improves its family-friendly capability impacts workplace culture, employee's work-life wellbeing and the wider economy.
Our facilitators are experts in family-friendly policies and practices, and have trained thousands of Executives, HR/DEI practitioners and Business Leaders. They share their expertise and leading practice on flexibility, parental leave, family care and family wellbeing.
Guest Speaker - The NRMA
Our guest speaker Courtney Pond, Group Inclusion & Diversity Manager at the NRMA, Australia's largest Member organisation, will share her experience becoming a certified Family Inclusive Workplace and tips for organisations looking to improve their family-friendly policies and practices.
In this session, we will cover the following:
What is a family-friendly workplace?

Why it matters – the business case, benefits and return on investment
An overview of the National Work & Family Standards
What are leading family-friendly policies and practices?
What is the Benchmarking Assessment?

A step-by-step guide on what's involved in the certification process

A case study from the NRMA

Q&A time
Join hundreds of employers – including Commonwealth Bank, Deloitte, QBE, Novartis, Randstad Australia, Microsoft, AGL, PepsiCo, Volvo and more – and be a part of creating a more family-friendly Australia.
Supported by the Family Friendly Workplaces Founding Partners: